Critical Communications Systems
Security Management Services - SMS, LLC - Austin Texas - (512) 263-4911
Providing Austin's commercial business, schools, hospitals and industry with critical communications systems. We are a top provider of Intercom and Video Phones. We offer a wide selection of high quality Zenitel Phone and Intercom solutions. Our certified and licensed installers also provide IP & VOIP integration for your existing networks, devices and Access Control Systems.
Communications Systems Information
Zenitel's IP product range in SIP-mode is a natural progression for their long history driven by innovation. It is a result of their dedication to provide customers with the best products that work anywhere in any iPBX system.
In the same way people from around the world speak different languages, so do communication devices. A Unified Communication system is a solution based on connecting independent devices to the same network. It opens up the exchange of data,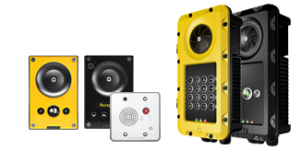 voice and video on different devices in a variety of ways - all through one network. This gives you the advantage of being able to choose products from different providers that suits your needs.according to your needs.
While the network carries the information, SIP (Session Initiated Protocol) can best be described as the language that makes it possible for a vast range of communication devices to communicate with each other. SIP enabled products are compatible with any IP PBX.
Pulse – Serverless IP Intercom System
Vingtor-Stentofon Pulse is an ideal economical solution for your smaller communication requirements. The system allows for as few as two intercom stations and is scalable according to your needs. Based on Zenitel's IP technology, Vingtor-Stentofon Pulse offers High Definition voice quality, simple installation and ease of use. The IP based system works by utilizing an existing IP network infrastructure. It employs open standards including SIP, HTTP and XML, making it simple to integrate and expand with third party systems.
PULSE is an intelligent communication platform embedded on every single Vingtor-Stentofon IP Device. This also includes the server, which runs this platform, so no external hardware is needed.
Because Zenitel's products are equipped with rather powerful CPUs they can distribute the processing power over all the units in the PULSE system. They process audio at the edge and smart software algorithms for Acoustic Echo Cancellation, Active Noise Reduction and Automated Volume Control.
As your communication needs might change and grow over time, so can PULSE. As it is highly scalable, it grows with your needs, gradually, so you can spread your investment over time.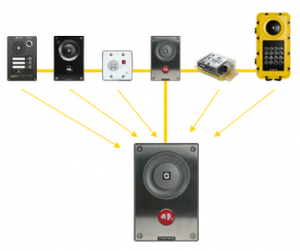 Call For Your Free Quote Today - (512) 263-4911